Hi Photo Fans! For the month of August, we're sponsoring some great content over at the air conditioned  Central Library. All programs are free so come and join us!
Tracey Goessel Presents The First King of Hollywood: The Life of Douglas Fairbanks
Saturday, August 4
2-4pm, Taper Auditorium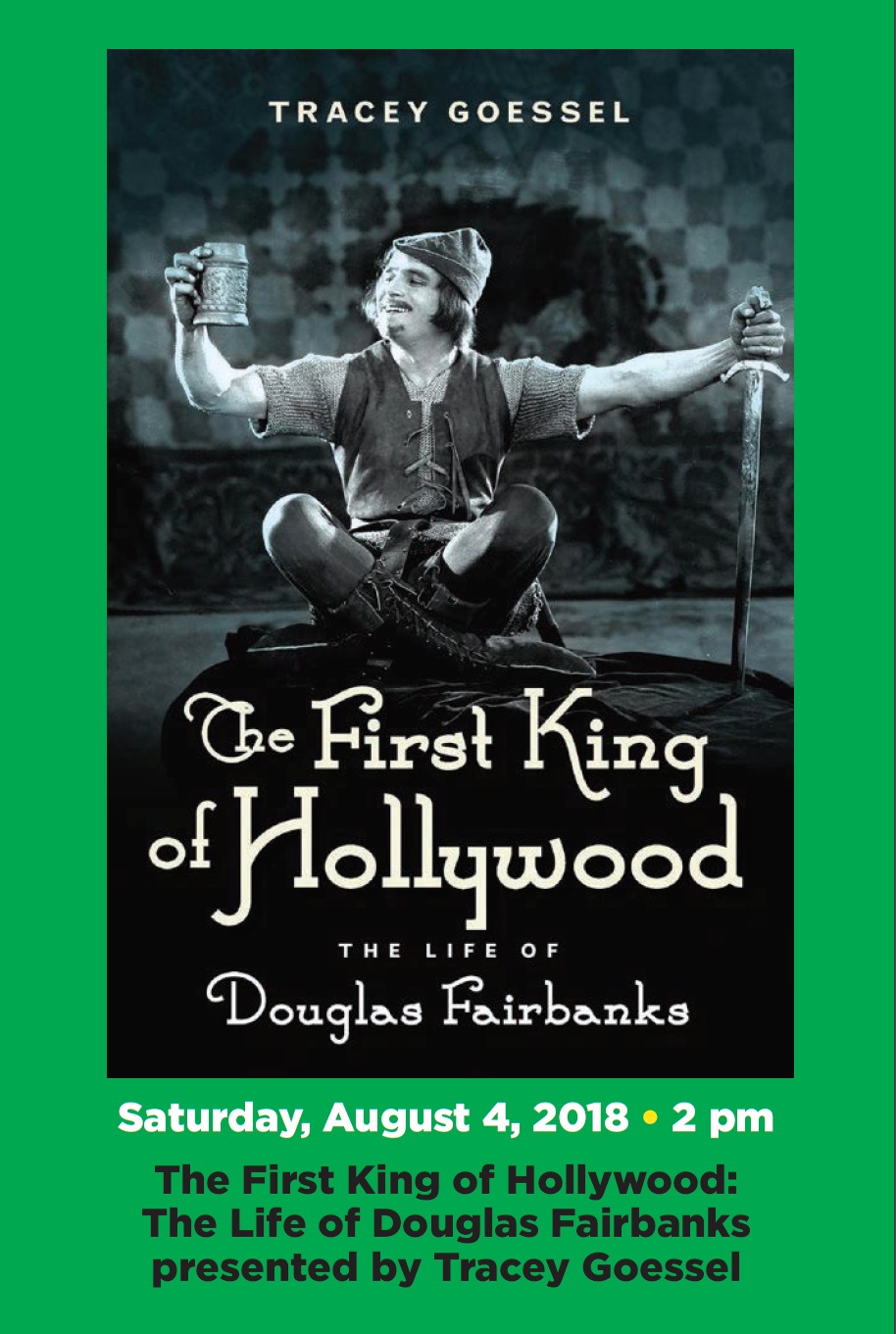 Douglas Fairbanks was the top male box office attraction of his generation, the star of some of the greatest films of the 1910s and 1920s. He shaped our idea of the Hollywood hero, starring in silent films such as The Mask of Zorro, Robin Hood and The Thief of Baghdad, and Hollywood has never been the same since.
His story, like his movies, is full of passion, bravado, romance and desire.
Join Tracey Goessel, author of The First King of Hollywood, to celebrate the paperback release of the book. Revel in the mystique of classic Hollywood as Goessel shares stories about Fairbanks and his life, including some of the quirky, unknown anecdotes that either did not make it into the pages of her book, or which were discovered after publication.
Photographer's Eye – Double Vision: George Rodriguez
Wednesday, August 15
12:15-1pm, Meeting Room A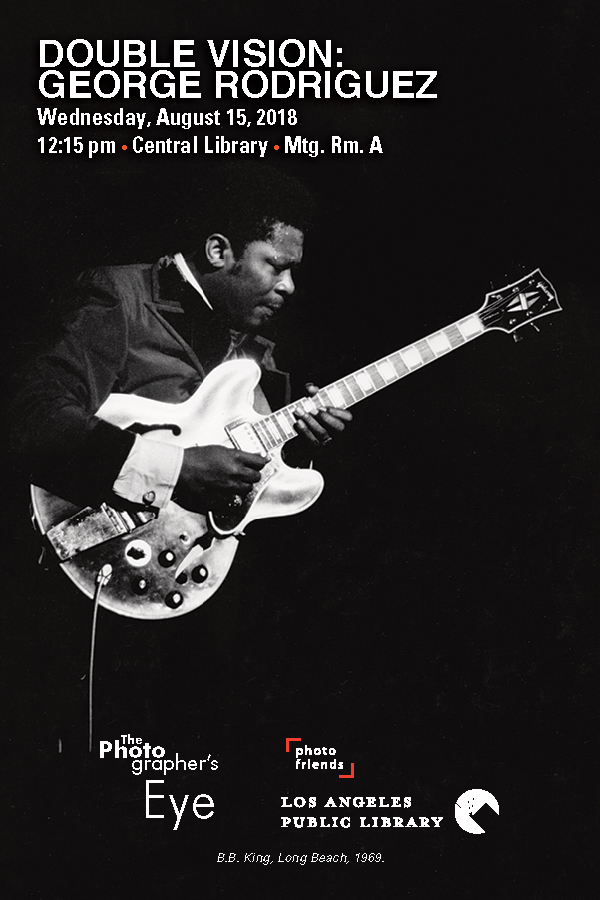 The career of photographer George Rodriguez reveals a visual history of Los Angeles that spans over 45 years. Born and raised in South L.A., he has documented some of the most important struggles in the city's history: the East Los Angeles Student Walkouts, the Chicano Moratorium, and the United Farm Workers movement, alongside others. Through his work in the television, recording, and film industries, he has photographed stars like Marilyn Monroe, Elvis Presley, Lucille Ball, Michael Jackson, Jim Morrison, and more. A student of Sid Avery and a contemporary of Dennis Hopper, Rodriguez was often the first Latino photographer in the room at a time when his own rights were on the line.
Tarzan on Screen and Page: Edgar Rice Burroughs' Literary Legacy
Saturday, August 18
2-4pm, Taper Auditorium
2018 marks the Centennial of Tarzan of the Apes (1918), the first Tarzan film to be adapted from the adventure tale by Edgar Rice Burroughs.  Film historian and Burroughs expert Scott Tracy Griffin will discuss the author's prolific body of work, which includes 80 novels, 60 films, and 7 television shows. Burroughs is also directly responsible for the founding of the San Fernando Valley city of Tarzana.
Scott Tracy Griffin is the author of Tarzan on Film (Titan Books, 2016) and Tarzan: The Centennial Celebration (Titan Books, 2012), a 2013 Locus Award Finalist for Best Art Book. He is ranked among the foremost authorities on novelist Edgar Rice Burroughs and his literary legacy. Tracy received his undergraduate degree from Millsaps College and his MBA from California State University Los Angeles, and is the Director of Special Projects for Edgar Rice Burroughs, Inc. in Tarzana, California.