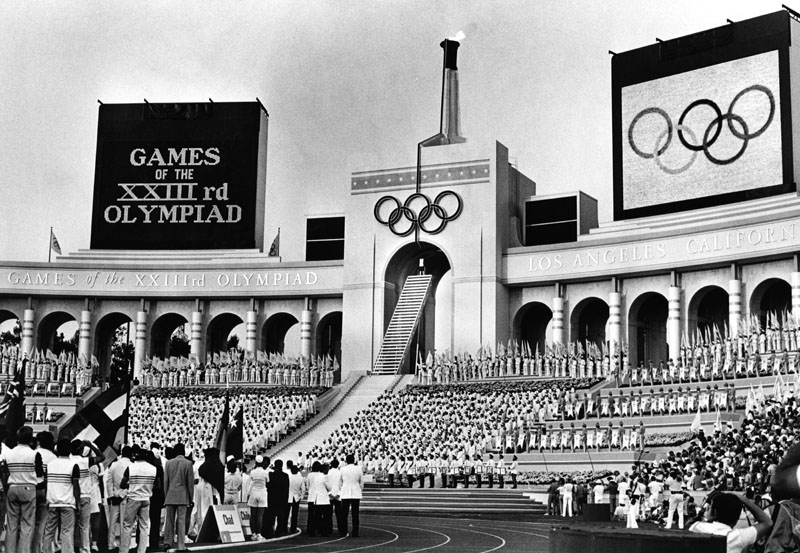 Photographer's Eye: One Golden Moment – The 1984 Olympic Games Through the Lens of the Herald Examiner
Wednesday, August 10, 2016
12:15pm to 1:00pm
Central Library, Meeting Room A
Reservations not required. Doors open approximately 15 minutes before the start of the program.
The 1984 Los Angeles Olympics were a milestone in the city's history — and the photographers of the Herald Examiner newspaper were there to capture every thrilling moment, from the triumphs of Carl Lewis, Michael Jordan, Greg Louganis and Mary Lou Retton to the heartbreak experienced by Mary Decker and Evander Holyfield. As the world's best athletes gather in Brazil for this summer's Rio Olympics, re-live the 1984 Los Angeles Olympics through the memorable and intimate photographs of the Herald Examiner with David Davis, sports journalist and author of Waterman: The Life and Times of Duke Kahanamoku (University of Nebraska Press).
Sponsored by Photo Friends. Presented by the Los Angeles Public Library Photo Collection.