From L-R: Jim Ruebsamen (former Herald Examiner photographer), Javier Mendoza (also Herald-Ex), writer and Photo Friend David Davis, LAPL Senior Librarian Christina Rice, Dean Musgrove (also Herald Ex), and Olympic gold medalist Paul Gonzales.  (Photo by former Herald Examiner photographer Jim Ober)
Thanks to everyone who came out this past Wednesday for our Photographer's Eye program with author and PF Board Member David Davis. David treated the crowd to a selection of 1984 Olympics images from the Los Angeles Public Library's Herald Examiner Collection. We were delighted to have four former Herald Examiner photographers in attendance along with Olympic Gold medalist Paul Gonzales!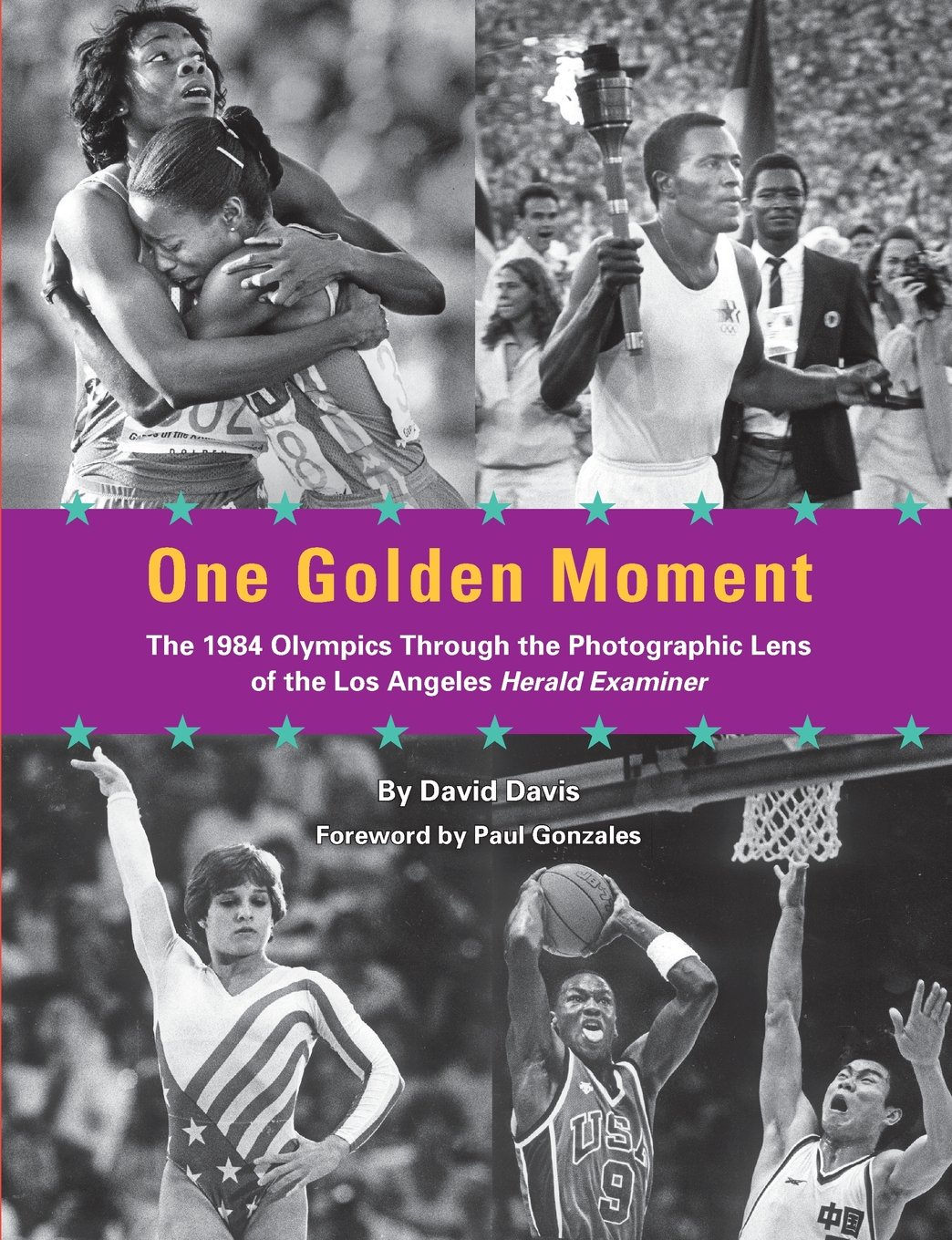 For those of you who cannot get enough of the Summer Games, be sure to check out Photo Friends Publications latest offering, One Golden Moment: The 1984 Olympics Through the Photographic Lens of the Los Angeles Herald Examiner. Written and compiled by David Davis, with a foreward by Paul Gonzales, the book may be purchased through Amazon or at the Library Store who have copies signed by Davis and Gonzales available. Proceeds benefit Photo Friends.
 Next week, our friends over at the LA84 Foundation will be hosting a book signing with Olympic champion swimmer Shirley Babashoff who is the author of the recently published Making Waves: My Journey to Winning Olympic Gold and Defeating the East German Doping Program (Santa Monica Press). Details about the event are here.
Don't forget to visit the online Los Angeles Public Library Photo Collection to view hundreds of images relating to the 1932 & 1984 Olympic Games!