Ready for the holidays? Hungry?
Wherever there are festivities, there will be food. In all cultures, eating and feasting is part of a proper celebration for any occasion. With the December holidays in full swing, Angelenos are commemorating and celebrating the holidays with traditional dinners, old family recipes, and once-a-year treats, as these pictures from the Los Angeles Public Library photo collection show: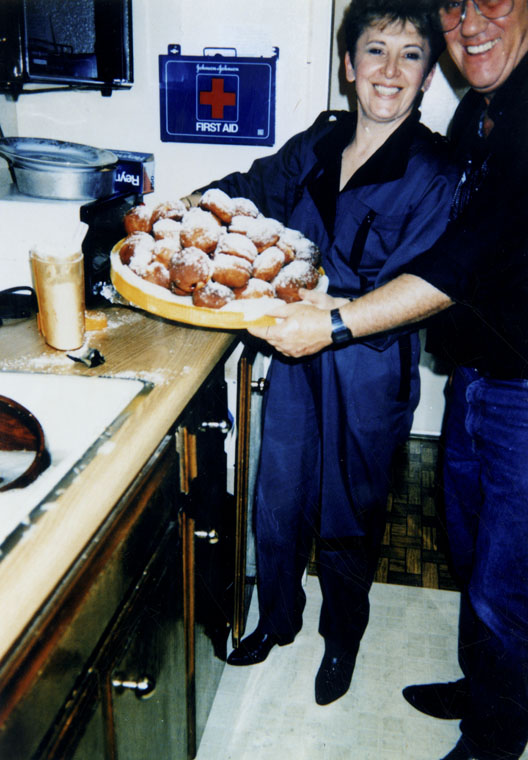 Sorrina and Marcel Yitzak prepare for a Hanukkah party at which they will be serving sufganiyot, the traditional deep-fried jelly doughnuts. (circa 1985, Shades of L.A. Collection)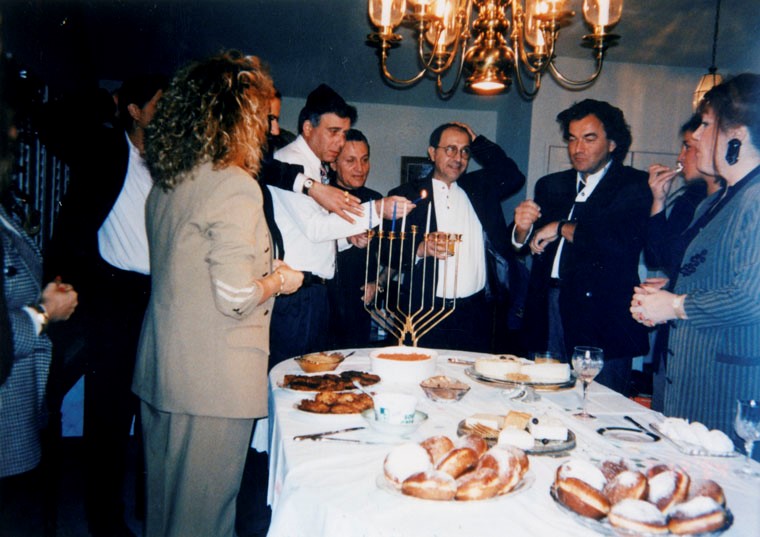 The pastries, filled with jelly or custard and topped with powdered sugar, commemorate the miracle of the temple oil and are often served at Hanukkah gatherings, such as this one in Woodland Hills, California. (circa 1984, Shades of L.A. Collection)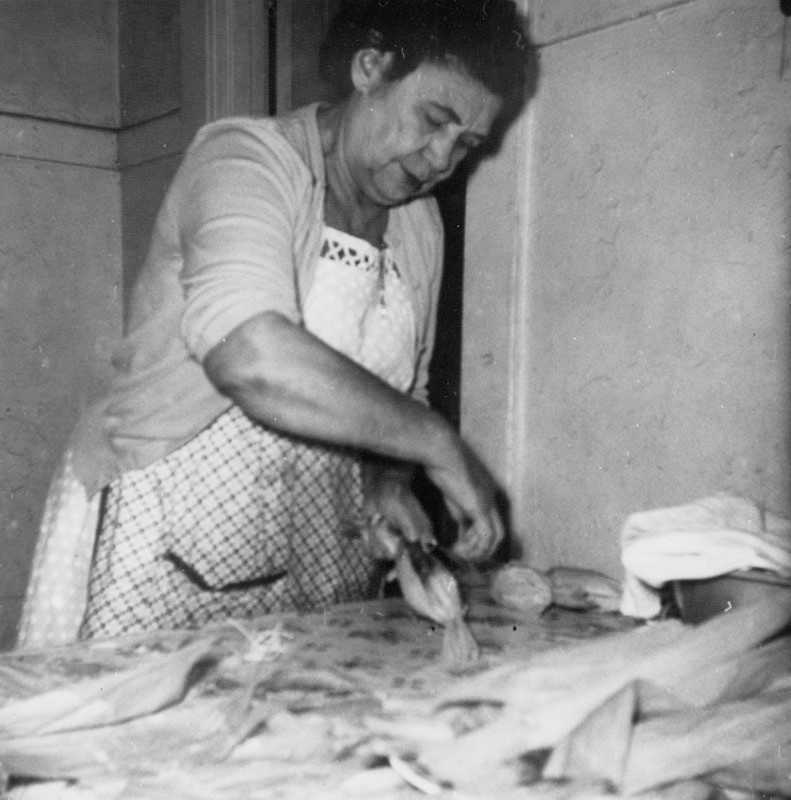 Tamales are a traditional item for Christmas meals in Mexico and the Southwest. In this photo, Linda Figueroa prepares tamales for a Christmas dinner. (circa 1960, Shades of L.A. Collection)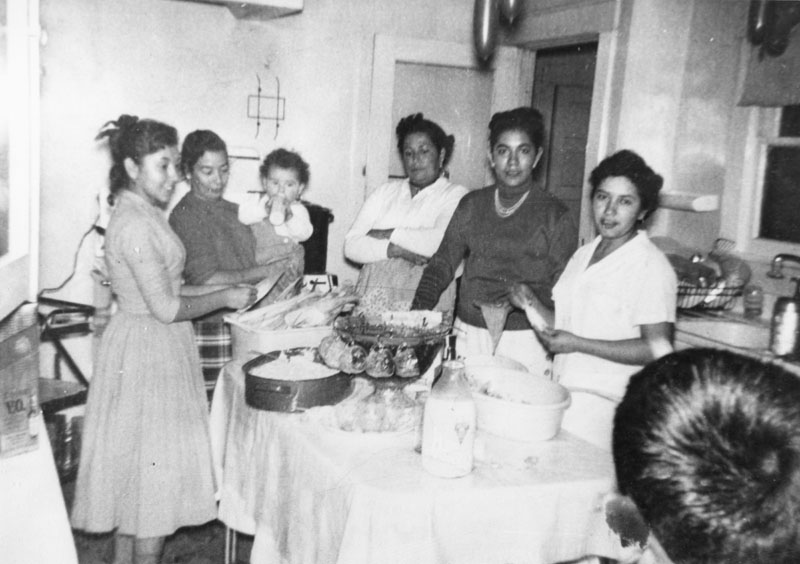 Tamales for holiday gatherings are often prepared in huge batches during a tamalada – a tamale-making party that is equal (somewhat) parts cooking session, family reunion, and holiday party. Here, members of the Vasquez family hold such an affair. (circa 1959, Shades of L.A. Collection)
An Orthodox Christmas Eve dinner begins with the lighting of a single tall white candle upon the appearance of the first star in the sky. The meal is traditionally meatless and dairy-free and includes twelve courses. (December 20, 1963, Valley Times Collection)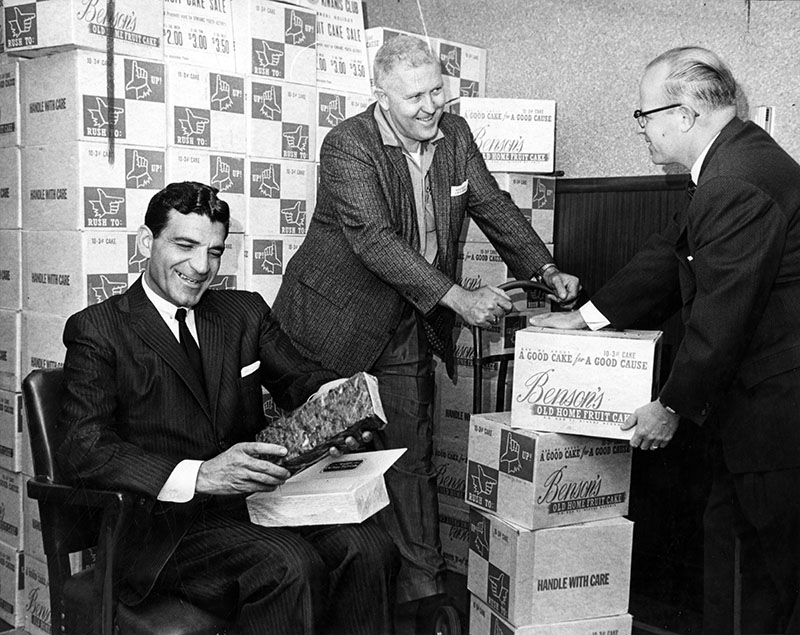 What's Christmas without fruitcake? In this photo, the Kiwanis Club uses fruitcake to help employers spread good cheer to their employees while helping children's charities throughout the San Fernando Valley. (October 31, 1961, Valley Times Collection)
If you need more inspiration for getting into the spirit of the season, you might take a gander at the Library Foundation of Los Angeles online holiday photo exhibit from last year. You can also peruse the Library's photo collection for images of festivals, parades, decorations, and more food. Whatever holiday you may be celebrating, bon appetit!