It is no small surprise that the Ambassador Hotel was a prominent subject of the Historic American Buildings Survey. The hotel was a part of both Los Angeles and world history. The Los Angeles Public Library photo archive has a number of photos of the hotel.
But first, some history:
Designed by renowned architect Myron Hunt (whose architectural masterpieces include the Rose Bowl Stadium, Occidental College, and Caltech), the hotel opened in 1921 boasting 500 rooms and occupying 23.7 acres at 3400 Wilshire Boulevard. While it eventually sat empty (except for occasional filming) for 15-plus years before its demolition in 2005, it had a glorious heyday. The Ambassador Hotel saw every form of celebrity, from film stars to foreign dignitaries. Bob Hope hosted the 1939 Academy Awards ceremony in its glamorous nightclub, the Cocoanut Grove. Carole Lombard and Joan Crawford competed in the Grove's Friday night Charleston contests. Nikita Khrushchev stayed at the hotel during his time in America in 1959. Jean Harlow had a residence there for a time, as did Howard Hughes. A young model posed by the pool, she would later become Marilyn Monroe. Bing Crosby started a singing career there, and Sammy Davis and Frank Sinatra performed in the Cocoanut Grove often. Seven presidents including Herbert Hoover, Dwight Eisenhower, JFK, and Richard Nixon stayed there. Haile Selassie, then Emperor of Ethiopia, ate lunch there in 1954. The hotel housed the jury for Charles Manson's murder trial for nine months in 1971. Presidential hopeful Robert F. Kennedy was shot in the hotel's kitchen in 1968 after delivering a speech. (He would die the next day in Good Samaritan Hospital.)
Even if you've never been to Los Angeles, you have probably seen the Ambassador Hotel. It has been photographed extensively and used in many television shows and films. It appeared in episodes of Beverly Hills 90210, Mod Squad, Starsky and Hutch, Dragnet, and Murder She Wrote. Musicians including Elton John, Guns N' Roses, Tom Waits, and Beyonce filmed videos there. Its impressive movie portfolio includes Nightmare on Elm Street, Foxy Brown, Lady Killer (with James Cagney), Scream 2, and Forrest Gump. Arnold Schwarzenegger rode a horse through its lobby in True Lies. Richard Gere played a piano in its main ballroom in Pretty Woman. The high school reunion in Romy and Michelle's High School Reunion occurred at The Ambassador. And most famously (or infamously), The Graduate's Ben Braddock (Dustin Hoffman) and Mrs. Robinson (Anne Bancroft) conducted their affair in a suite at The Ambassador. (Cue Simon and Garfunkel.)
All of the photographs below (except for the menus shown in separate end section) were taken between January and March 2005 by photographer and Photo Friends Board Member Tom Zimmerman for the Historic American Buildings Survey. Captions are beneath the image.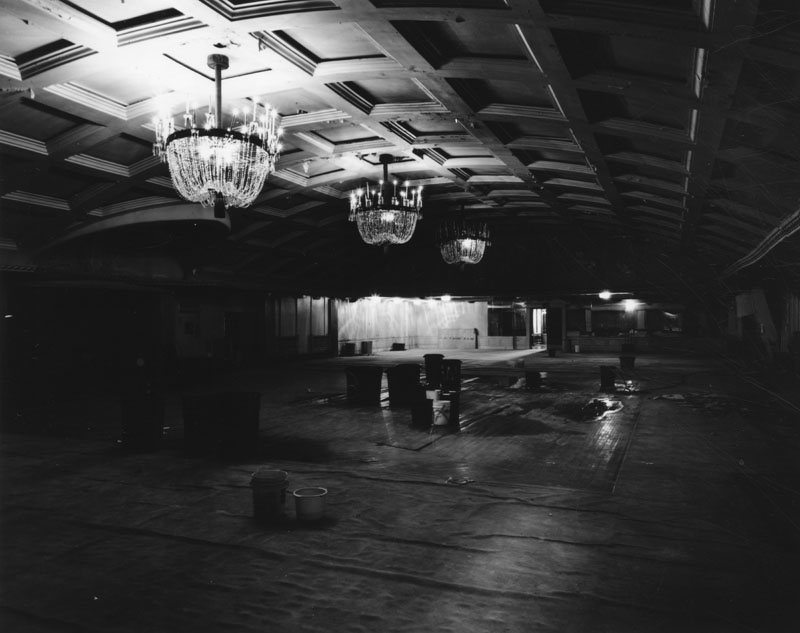 Ambassador Hotel, Embassy Ballroom.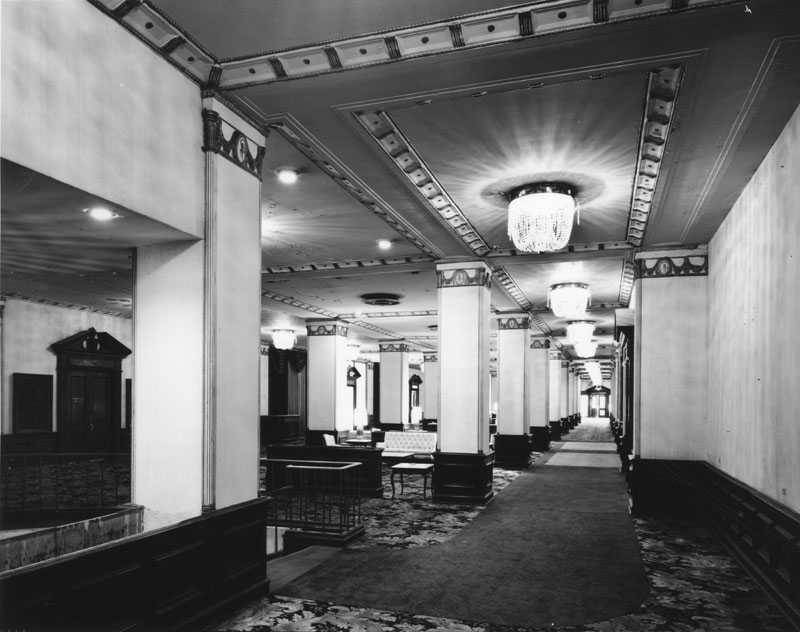 Ambassador Hotel, main lobby.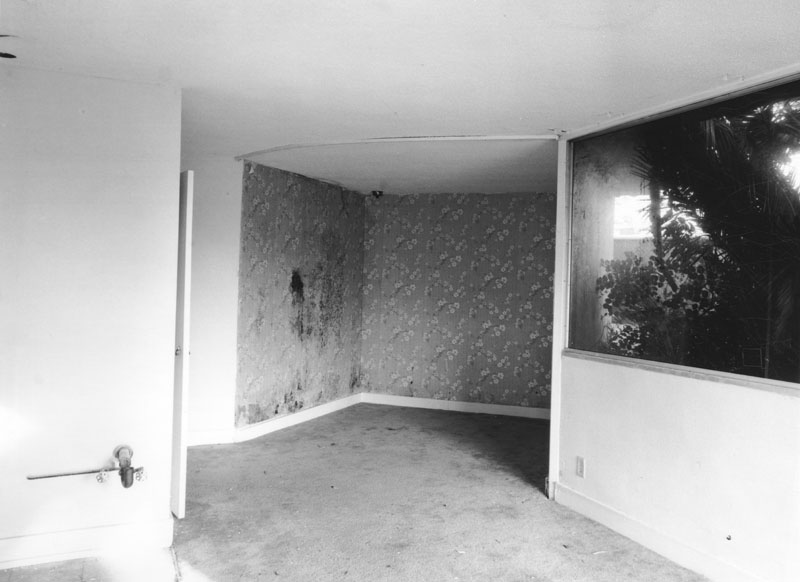 Ambassador Hotel, honeymoon cottage interior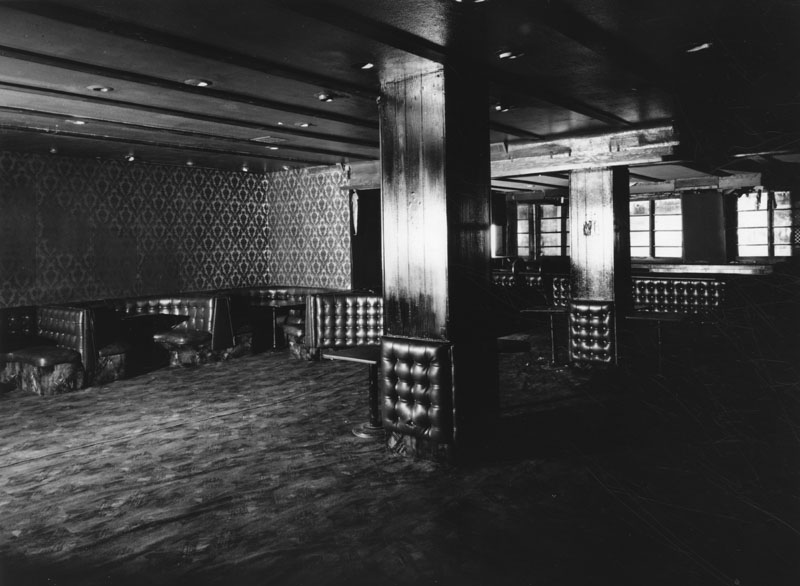 Ambassador Hotel, interior of hotel bar (Note: This is not the Cocoanut Grove.)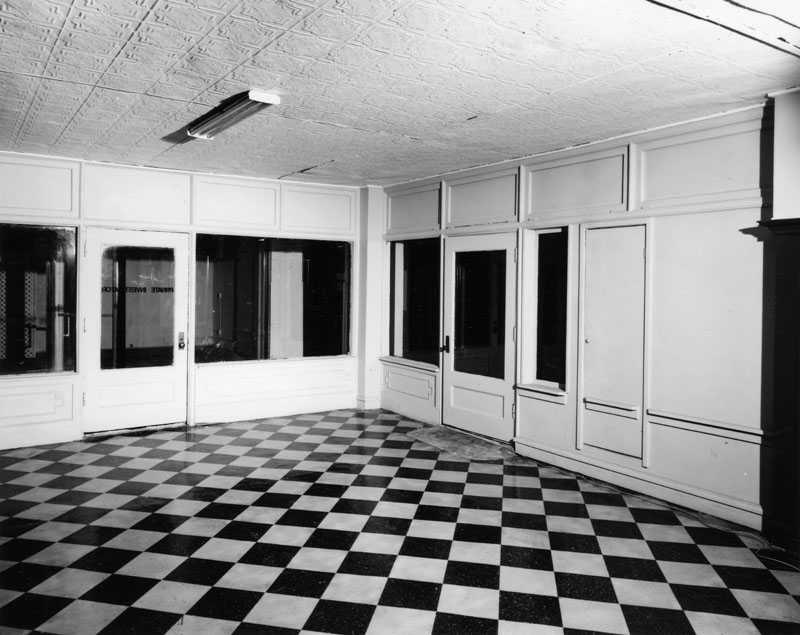 Ambassador Hotel shop interior, casino level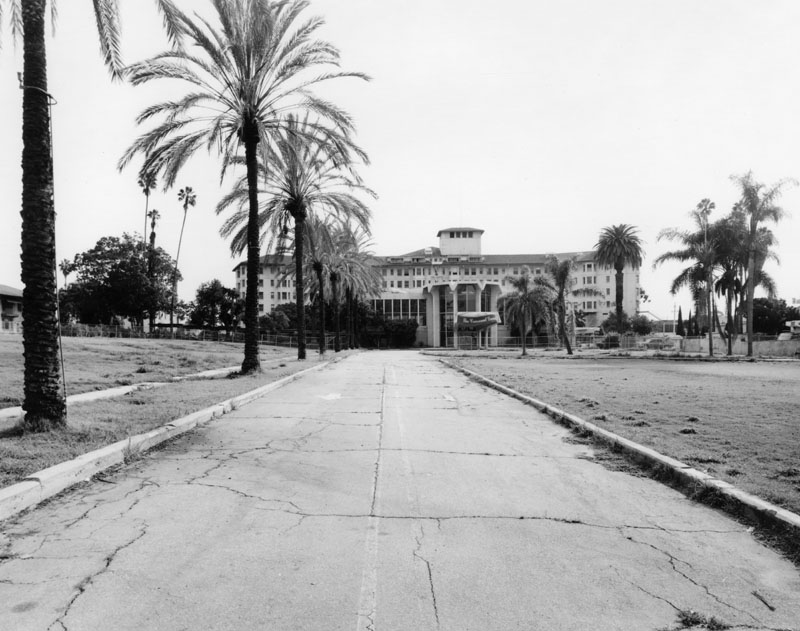 Ambassador Hotel and the Cocoanut Grove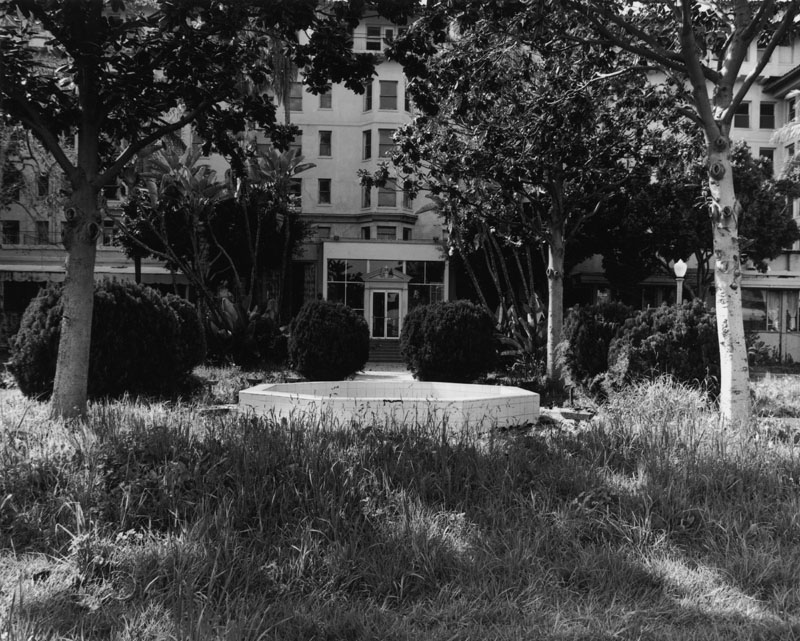 Ambassador Hotel and fountain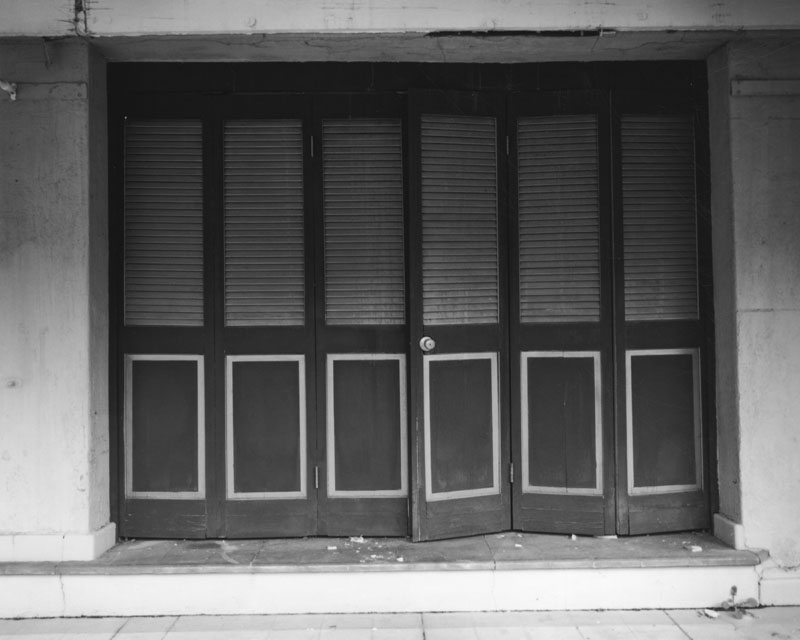 Ambassador Hotel cabana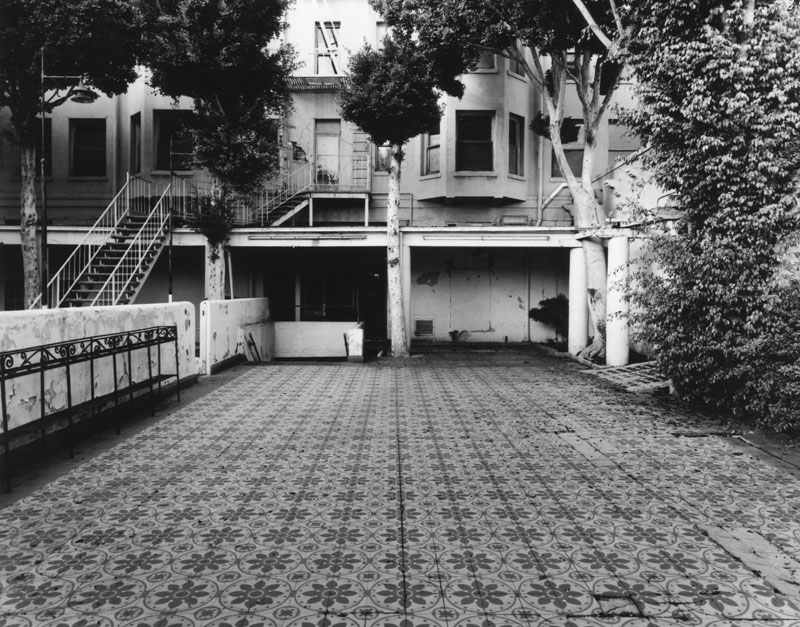 Ambassador Hotel southern entrance
Would you care to see a menu?
Interested as to what you might have eaten for lunch, dinner, or at a banquet at the Ambassador Hotel? Visit the Menu Collection of the Los Angeles Public Library. For a preview, look below: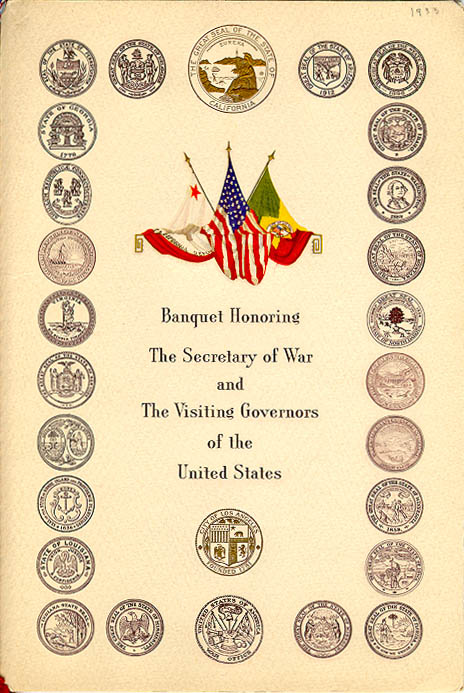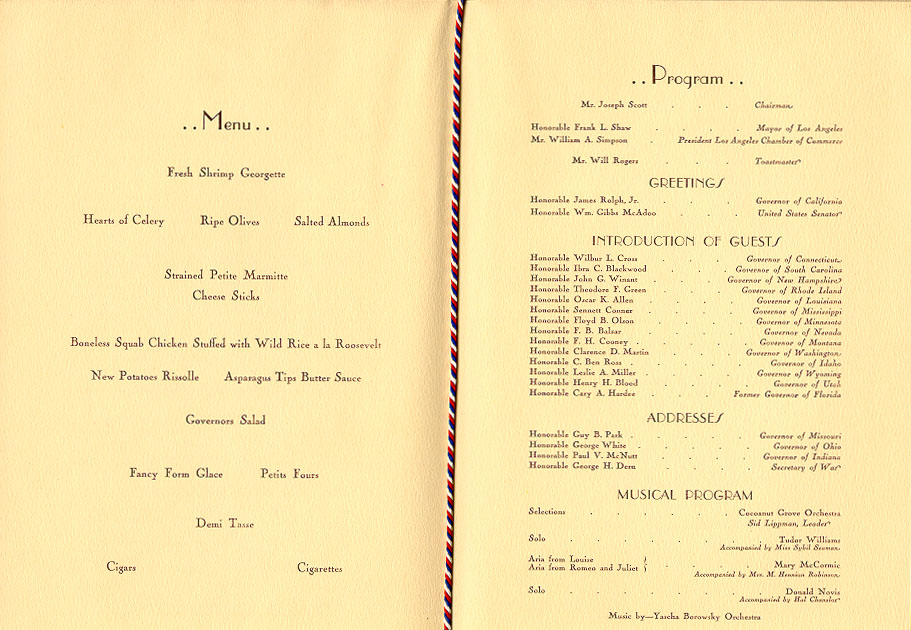 Menu showing what was served at banquet honoring Secretary of War and various governors; banquet was held at Ambassador Hotel circa 1933.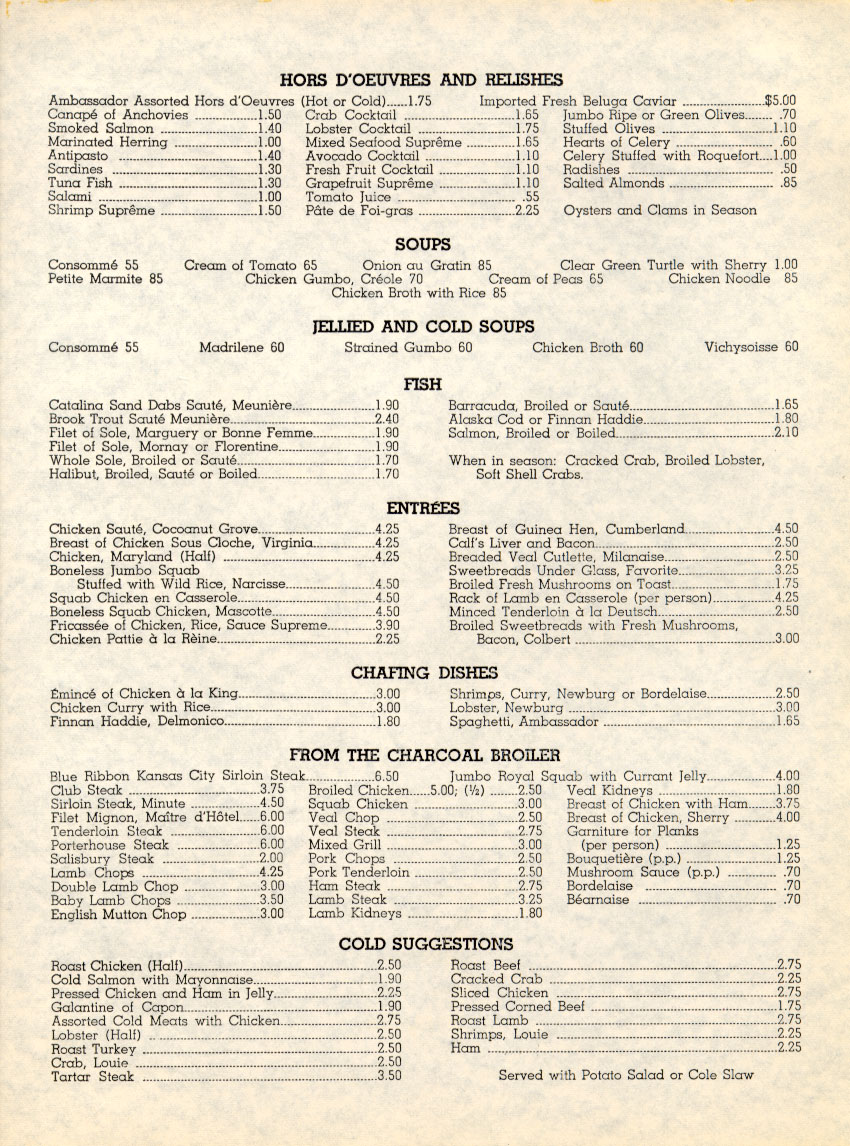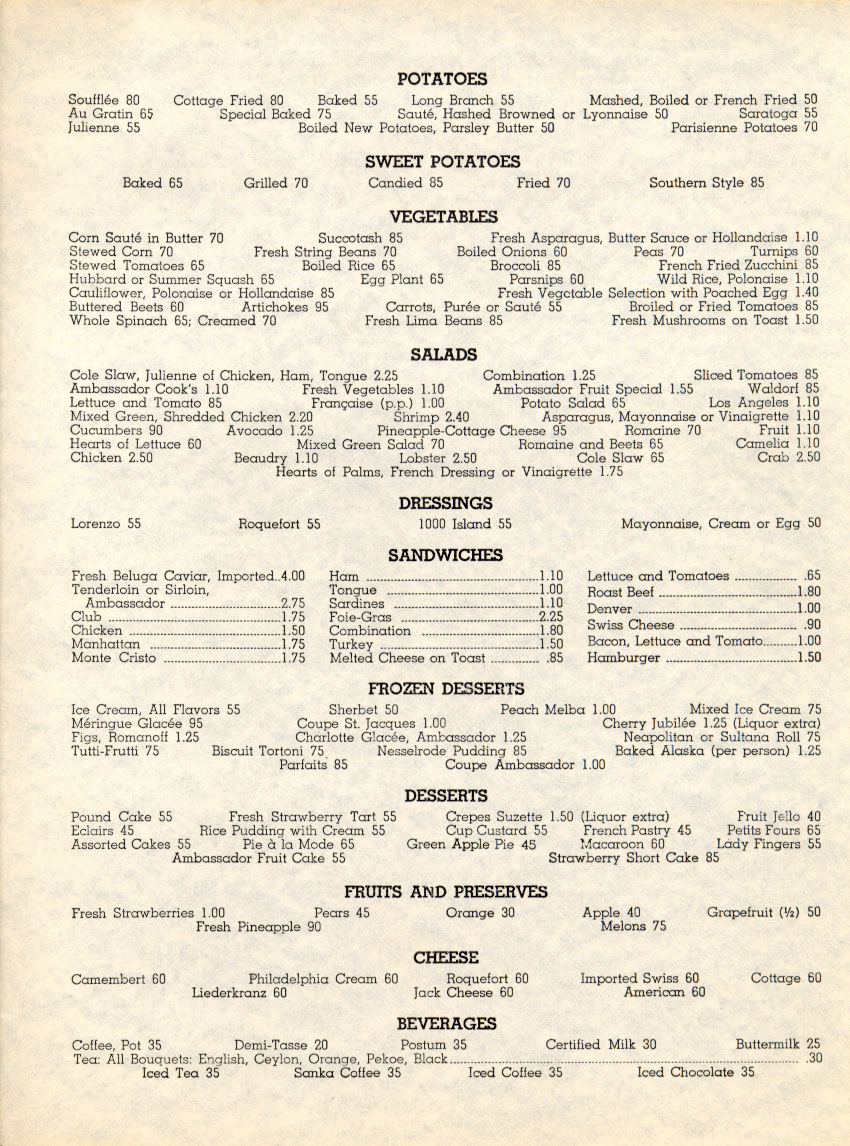 A La Carte Menu at Ambassador Hotel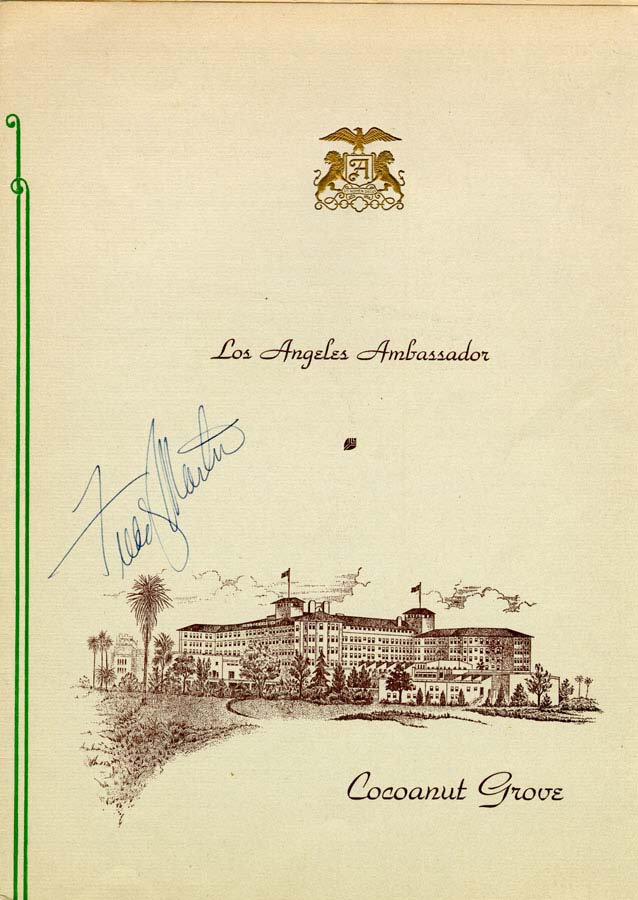 Front cover of menu for Cocoanut Grove, autographed by Fred Martin (date unknown; Fred Martin and his orchestra played the Cocoanut Grove numerous times from the 1930s to the 1970s.)
Menu for Cocoanut Grove (menu dated December 16, 1944)
Note: This is the second part of a three-part series on the Historic American Buildings Survey.